download the episode here.
So it turns out that after two episodes not every nonprofit in New York is banging down my door to be featured. So while I go out and shake down some nonprofit for an interview, check out episode 2.5--an edited version of my interview with Angela Torregoza from the Sex Workers Project. Most content providers do an edited version then release a longer version later but you'll just have to deal with my genre-busting ways.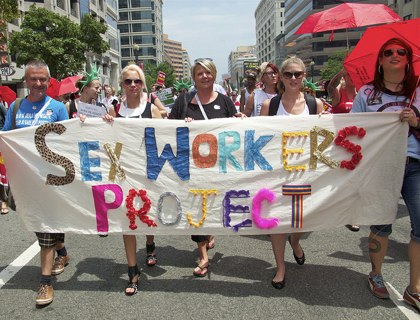 This is a convenient reminder that the Sex Workers Project's
fundraiser
is a month away! Angela and I will both be there so I hope you can come by and say "hello."
For more information, visit the
Sex Workers Project
.
Also be sure to visit
Angela's web site
as well as her
justice blog
.
All thanks to Angela, The Sex Worker Project, Jaclyn and of course NOFX who has generously allowed me to pirate a theme song.